Fablab BCN - IAAC Campuses¶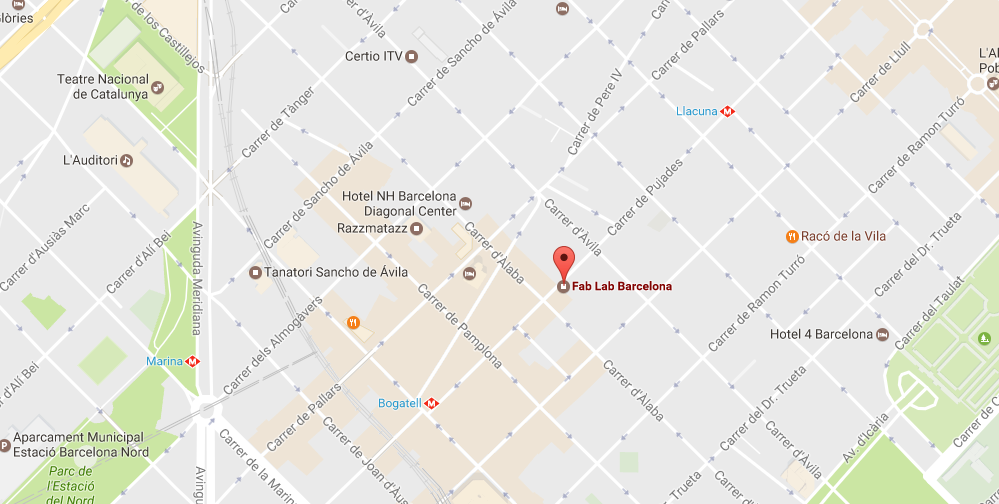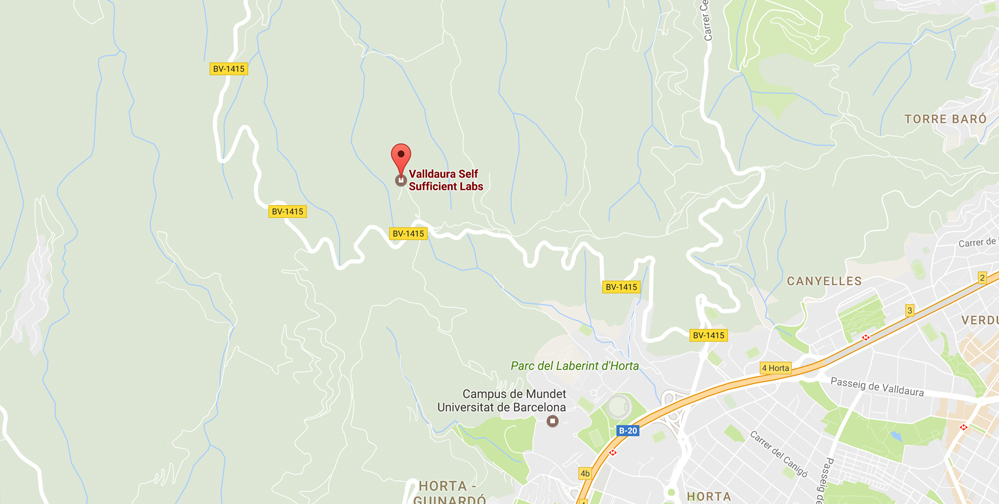 Fab Lab Barcelona Coordinator:

Local Instructors:

FabAcademy Email Alias:
Access to the Fab Lab Bcn¶
As a student of Fab Academy, you will have the following benefits: · You will be provided with an electronic access card to access the building (10 euros deposit) · You will have free Wi-Fi access. · You will have access to the Fab Lab BCN facilities / machines
Opening Hours:
Fab Academy students have access to the Fab Lab Bcn and the Fab Academy Classroom from Monday to Friday, 10:00hs to 20:00hs.
Prior agreement with Green Fab Lab Coordination, students may use the facilities in our Valldaura Labs.
Saturdays and Sundays, the lab is closed.
It is absolutely forbidden to stay at IaaC overnight.
Machine Tests¶
Laser Cutting Machines¶
Test for using Laser Cutting Machines
3D Printing Machines¶
Test for using 3D Printing Machines
CNC Machines¶
Test for using CNC Machines
IAAC Cloud¶
Please, contact with your local instructors to access to the cloud and create your own student folder inside the FILE STATION > FAB STUDENTS > FabAcademy_2019 folder.
Booking system¶
Note
Username: student name password: surname
Instructions
Go to Booking System.

Select Service: the amount of time you are booking.

Select Provider: the machine you want to use

Select the Date: only the available slots will show.

Personal data: wee need that to send a confirmation of the appointment and the link to cancel the slot.

To finish, click BOOK NOW
Etiquette¶
Students must come to the Fab Lab 15 min before their slot time starts in order to load the file for fabrication. Students can book with 5 weeks advance maximum and a minimum of 24 hours before. If a student makes a reservation and does not come, or comes late, the student will lose the slot and may be restricted for further use Only in force majeure cases, students can cancel their booking using the cancellation link in their confirmation email. The student may only use the machine for the time booked.
Materials flow analysis¶
Researcher: Milena Juarez Calvo.
Email: milenajuarezcalvo@gmail.com
Presentation¶